Making Mealtimes Fun With Food Art
So we know we are not supposed to teach children to play with their food but when it comes to food art, let's make an exception and reap the rewards of this fun activity. What is food art? It can be anything children create with food! It is also super healthy because the best foods to use to make food art are fruits and vegetables due to their various shapes, sizes and colours.
Having children involved in cooking and baking is really fun for the whole family and teaches them skills that last a lifetime. Dr Rachel Laws, a Senior Lecturer in Public Health Nutrition at Deakin University says getting children involved in the kitchen has a multitude of benefits.
"It's amazing how much educational content can be covered off by planning and cooking a meal," she says. "This approach can also work well for fussy eaters who are more likely to try a meal that they have chosen and helped cook."
We have done the research for you and come up with 5 fun and creative ideas that will stretch creative minds. We have included all the links to images and recipes for your convenience so you don't have to google anything. Just click and create!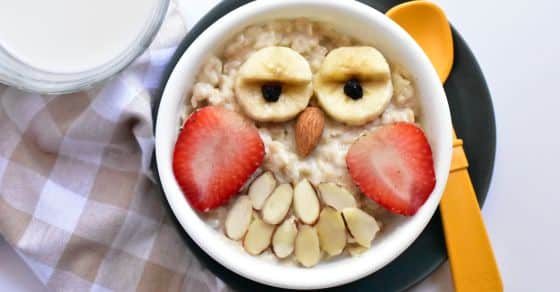 This is a great one for those cold mornings and what better way is there to warm up than a bowl of porridge? Oat owls!
This oat owl art will not only be easy and quick but also very nutritious with the addition of fruit and nuts. Allergy to nuts? Simply add sunflower seeds instead and a strawberry for the nose. 
Click here for the recipe.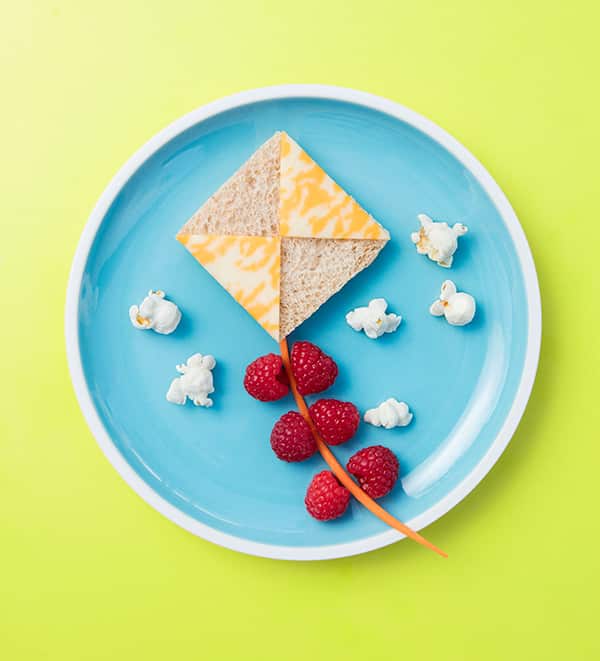 This can be a cute kite-themed snack or even go into a secure lunchbox! Grab some bread, cheese, berries, popcorn and a carrot stick and it's good to go. 
Your children will love placing these items on the plate and seeing the delicious end result. All that is missing is a breezy summer day and some open space. 
Click here for the recipe.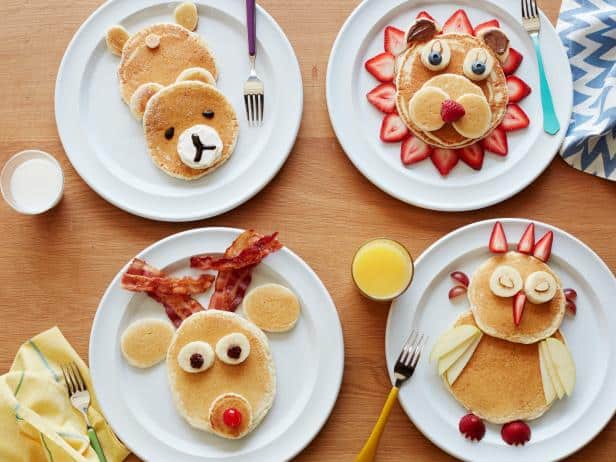 This is one for that wonderful weekend breakfast with the family. Pancakes are not only delicious but they are the building blocks for endless shapes and designs for children.
Get the family together, make your favourite pancake recipe (or grab one of those shakers we all love) and make some little pancake creatures. From monkeys to lions and pandas, you'll be sure to find something to spark the imagination.
Click here to get the recipes.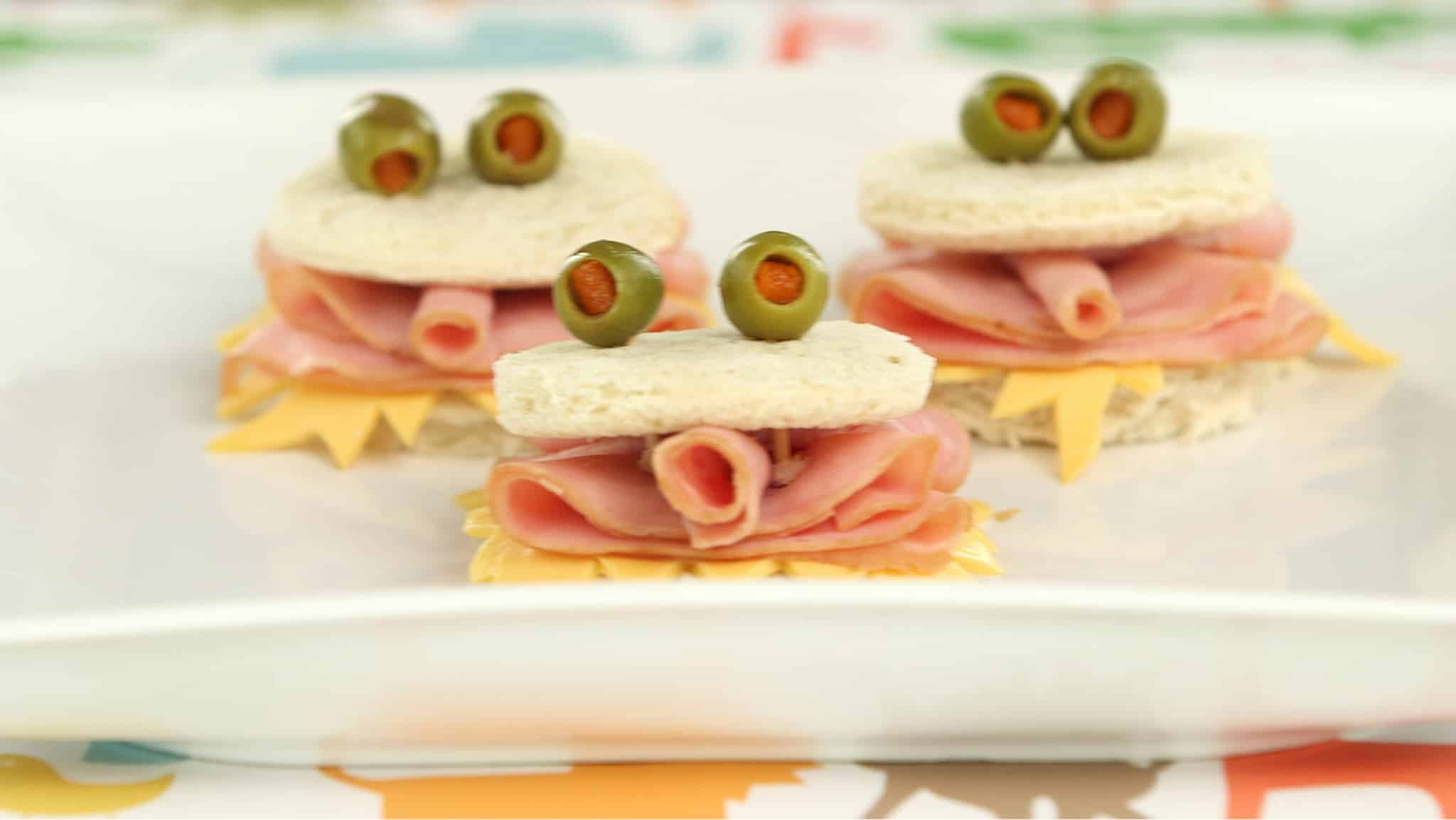 Whether it is two bits of bread, a roll or saladas, you can make these easy monster sandwiches out of almost any bread or savoury biscuit.
This recipe brings a whole new spin to the lunchbox sandwich. All your children will need to make this spooky sandwich is a cookie cutter, some ingredients and an imagination. 
Click here for the recipe.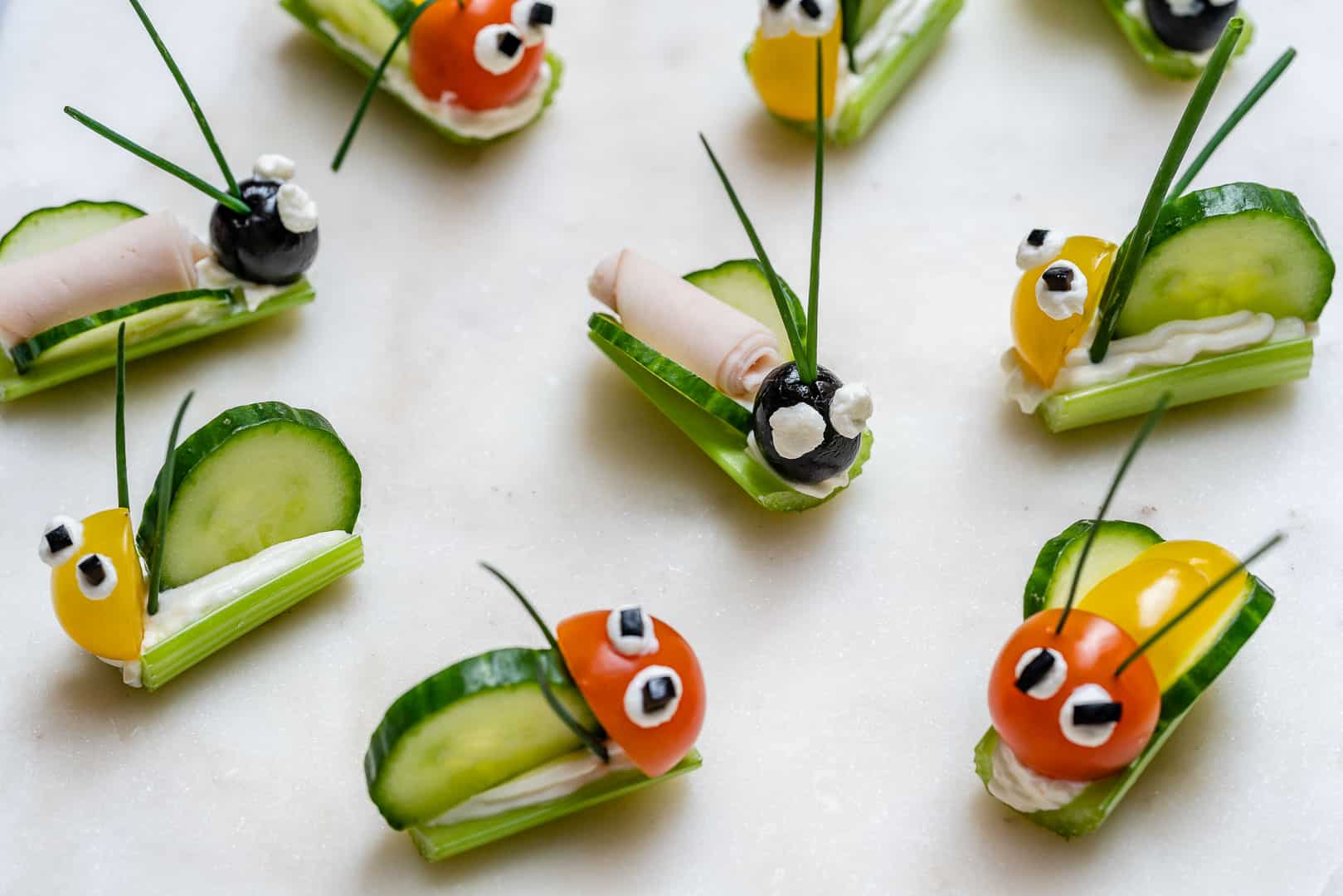 Bring out your child's inner artist with these adorable (and very healthy) fruit and vegetable bug snacks. These cute little bugs are a fun and easy recipe for children with the added bonus of helping with fine motor skills; so win win!
This is definitely a recipe for those lazy afternoons or weekends because unlike the suggestions above, this one can be more difficult with many ingredients and options.
Click here for the recipes
Here at bestchance we understand the challenges that arise when managing a fussy eater or just simply getting enough nutrition every day. Many children will hate healthy foods but there is one thing they don't hate: Superheroes! 
We have reframed the importance of nutrition in a way that is easy to digest (pun intended) with this FREE DOWNLOADABLE POSTER to help rethink how we talk about nutrition.
We also understand that fresh fruit and veggies aren't always an option, so if you are a parent struggling with financial challenges and worry that you cannot afford healthy foods for your children, Bestchance Family Support services can help! 
Please get in touch with our Family Support Team if you need some grocery assistance and we will do our best to help. Click here or call 1300 224 644.