Taking The Fuss Out Of Fussy Eating
Cooking and preparing food with children can be fun, and it is a worthwhile activity with long-term benefits. But between shopping, cooking, bath times, getting food on the table and getting everybody seated, it can sometimes feel like just another chore at the end of a full day. Throw fussy eaters in the mix, and it can become a very long ordeal.
"I was worried that my three-year-old was refusing food almost every mealtime," says Nadia who is a mother of two, "and I always stressed that she wasn't getting enough vitamins and minerals." Fussy eaters are not uncommon and according to Better Health, up to half of all toddlers refuse to eat a new food at least half of the time. Nadia went through this with both her children and says she found that involving her children in the shopping and cooking helped get them excited about food.
Accredited Practising Dietitian Caitlin Rabel says "giving kids some choice over what they're eating can help foster their sense of independence." So how do we begin? Here are 5 ways to take the fuss out of fussy eaters
Raising Children has a whole page dedicated to making food fun and it doesn't have to be time consuming. Watch the short video to find out who this dad built value in broccoli:
Use cookie cutters to make fun vegetable shapes or ask children to make a picture out of some fruit. Perhaps a fun plate or cutlery set will also encourage children to engage with food and mealtimes… and some are even designed to help develop independence and fine motor skills!
Too many food options can be overwhelming for little ones so minimising the options and setting out particular meals may help. Nadia says she would give her children 2-3 meal options and then they would each pick one. "My partner and I would take turns in offering meals and doing the shopping and we found it easier to manage when they had minimal options," she says.
Caitlin says take the children shopping and give them some choices about the food you are buying. For example, 'we're going to have pasta tomorrow, which shape would you like?' or 'we need some apples, can you pick which colour you would like?'. "Allowing your child to pick a new fruit or vegetable is also a good way to encourage your child to try new foods, while allowing them to feel in control."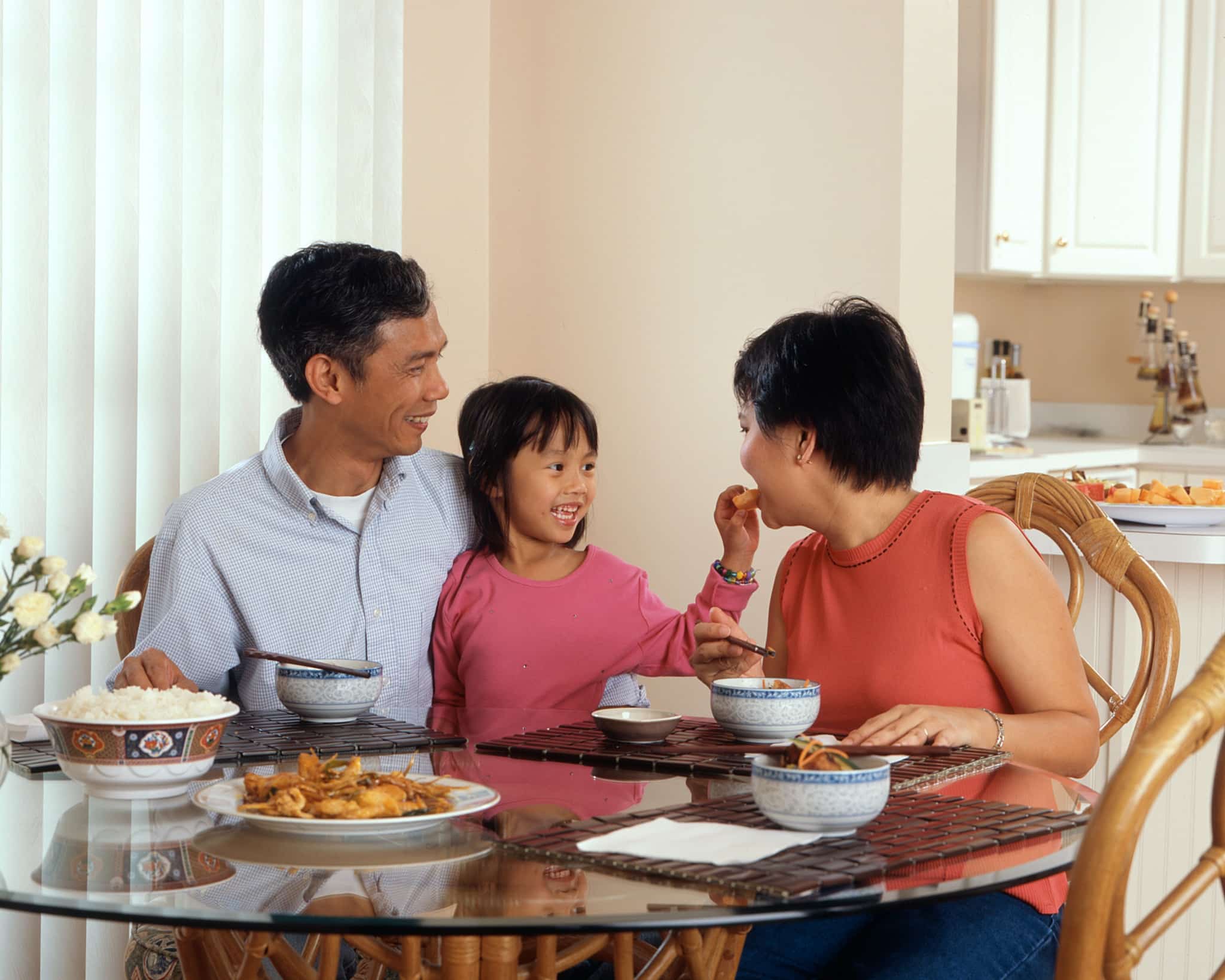 Try to avoid mealtimes becoming a power struggle and give them enough time to eat. A parent understands their child's eating habits best but when they are dawdling at the table it can be tempting to offer bribes. Caitlin says this can "damage your kids' relationship with food." Because the child will put a higher value on the food they are being bribed with instead of the food they are eating.
"Try telling them why they should eat the food. For example, 'this yummy meat gives your body protein which helps you grow big and strong' or 'this sweet potato provides you with so much energy so you can play all day'," she says.
It may seem like the simplest way to tackle fussy eating is to lead by example, but meal times can become busy and stressful, and parents may not eat at the same time. It is important to try and sit at the table with the children to eat. "If they see you eating everything on your plate, they are likely to copy you and try everything on their plate," Caitlin says. "If you can't manage to eat your whole meal with your kids, try to at least have a very small plate with all the items your kids are eating."
And remember, no one likes everything so some foods will never be loved (coriander anyone?). Nadia says "no matter how hard I tried, both my children despised eggplant so I ended up taking it off the option list… there are still plenty of other vegetables on the menu so I was not too worried about it."