Summer holidays sorted: 10 things to do this school holidays
It is already November! And we are already seeing Christmas lights go up around our neighbourhoods; so before we know it, our children will be on school holidays and looking for things to keep themselves entertained.
Here at bestchance, we are dedicated to helping families live happier and healthier childhoods so we have come up with 10 family activities to do in Melbourne and surrounds that will keep everyone happy these summer holidays. 
Inflatable World Ringwood
Open every day from 10 to 4 this school holidays, this indoor bouncy castle oasis can be fun for the whole family. Sit back and have a cuppa while the inflatable supervisors make sure everyone is safe and having fun, or get in on the action and have some fun too! Parents are encouraged to participate during the 2-hour session because the inflatable world is designed with the whole family in mind.
Sessions are for two hours per single entry fee and all participants must wear socks for safety reasons.
Click here for more.
Werribee Zoo & beach party
Pack your bathers and stop at hippo beach as you make your way around Werribee Open Range Zoo. This is a full-day activity for the whole family due to the size and breadth of what you can do there.
Hippo Beach has the perfect water play area to cool off on a warm day. Lay back on the beach chairs and relax while the children play and the hippos (not real of course) relax around them. The best thing about this activity is during the school holidays, children under 16 are free!
Click here to find out more.
Welcoming back visitors from last month is Myuna Farm: a community and children's farm in the south-east suburb of Doveton. Discover the wetlands while viewing the native wildlife in the natural environment, spend an afternoon getting lost in the farm maze, or cook a barbeque on the free barbeques available.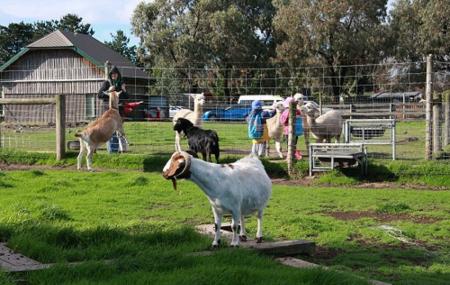 There are also baby animals that need cuddling, and it is also a chance to see kangaroos, cockatoos and emus, along with other native animals including creepy crawlies in the reptile display. And after all the activities, enjoy a coffee and some fresh home-cooked cakes at the farm cafe. 
Click here for more.
Phillip Island Penguin Parade
Pack up the car and head out for an afternoon at Phillip Island to see the little penguins march home as the sun goes down. Although a bit pricier than some of the other activities, you will be supporting Island Nature Park's vital research, conservation and helping the nature park to continue their work in protecting the habitat for the wildlife in the area.
Open daily from 4:30pm to 8:30pm, this activity will have your little ones talking about penguins for months to come. 
Click here to find out more and to book.
Open every day during school holidays, this outdoor activity has you soaring through the Dandenong Ranges at Victoria's first tree ropes course. Designed with a vast array of ages in mind, from the youngest adrenaline junkie at 3 years all the way up to 75+ years, the tree ropes courses, zipcoasters and networld can cater to the whole family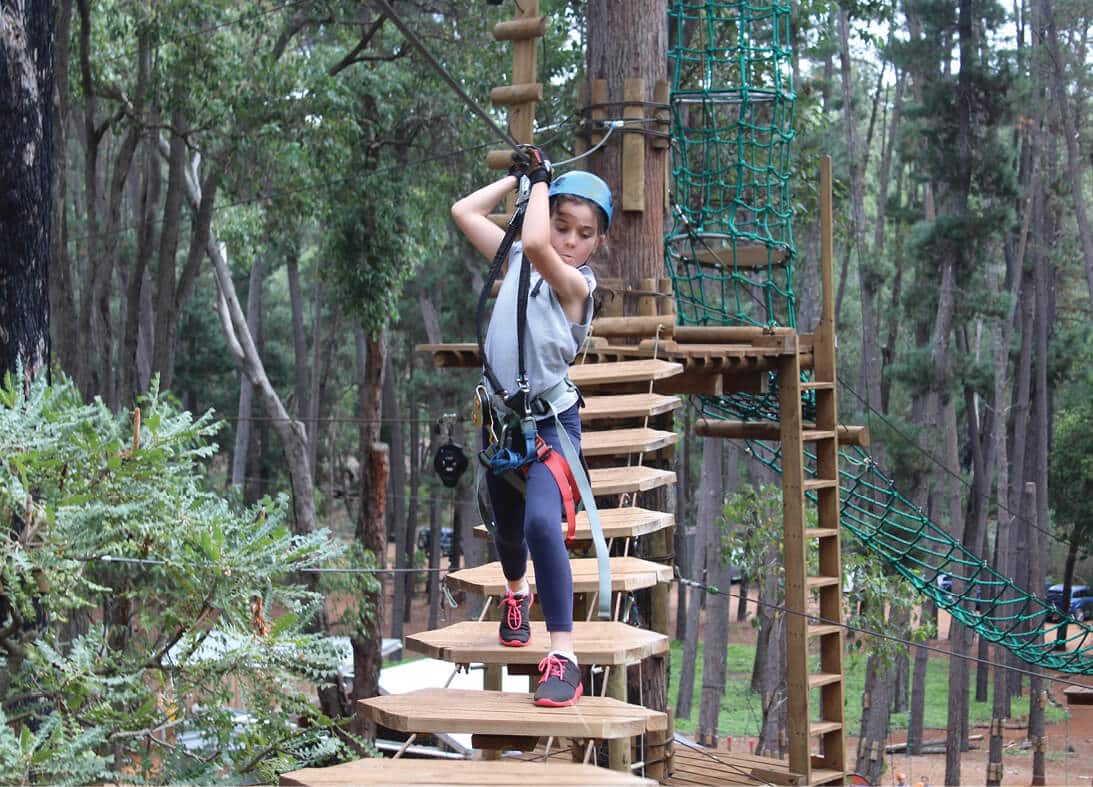 The location, which is on traditional Wurundjeri land, sits in a forest alongside the Puffing Billy station in Belgrave making it the perfect place to get out in nature and enjoy this beautiful environment right in our own backyards.
Click here to begin the treetop adventure.
LEGOLAND Discovery Centre
A dream come true for the children and a throwback to parents' childhoods. Some indoor fun for those not so nice days, the indoor Lego playground is ideal for families with children aged from three to 10. 
You will find Lego sculptures and local landmarks, Lego-themed rides and a 4D cinema all situated conveniently at Chadstone Shopping Centre. Stop for lunch or do some shopping before getting hands-on with the thousands of Lego bricks in themed build and play areas. 
Click here to find out more.
Wilson Botanic Park Berwick
There is a growing body of evidence suggesting that playing outdoors in nature can benefit your children intellectually, socially, emotionally, and physically, and Wilson Botanic Park in Melbourne's southeast is a nice place to start.
Go on a 'noticing nature walk', or pack a picnic and head out for lunch with the whole family. With 39 hectares to be explored, you are sure to see an abundance of flora and fauna and experience all that nature has to offer. 
Click here to find out more.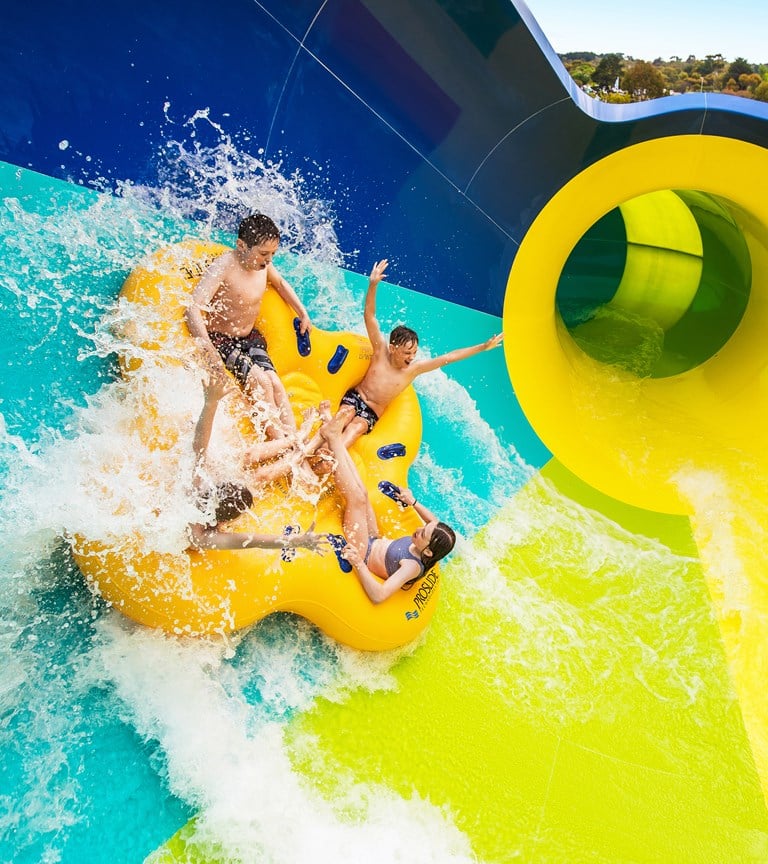 Reopened on November 27 in time for school holidays, Geelong's favourite water park is the perfect choice for those warm summer days. Zip down the water slide, relax on the lazy river or ride on the ferris wheel. 
Adventure park tickets include unlimited rides all day so the family will have a full day of fun in the sun. Just don't forget to pack sunscreen and hats!
Click here to find out what's on this summer. 
Hop on the boat either from Queenscliff or Sorrento and head across Melbourne's Port Phillip Bay. It doesn't matter which way you are coming from, it is a stunning drive down to the pier where you can drive on and off the boat and explore either Queenscliff and surrounds or Sorrento. 
The boat is pet friendly and includes a children's playground, a cafe, floor-to-ceiling windows and a viewing deck where you might be able to spot some dolphins.
Click here for more information.
Okay, so we've all seen those Instagram photos, so gather up the family this school holidays and make a memory that will last forever in these amazing pictures.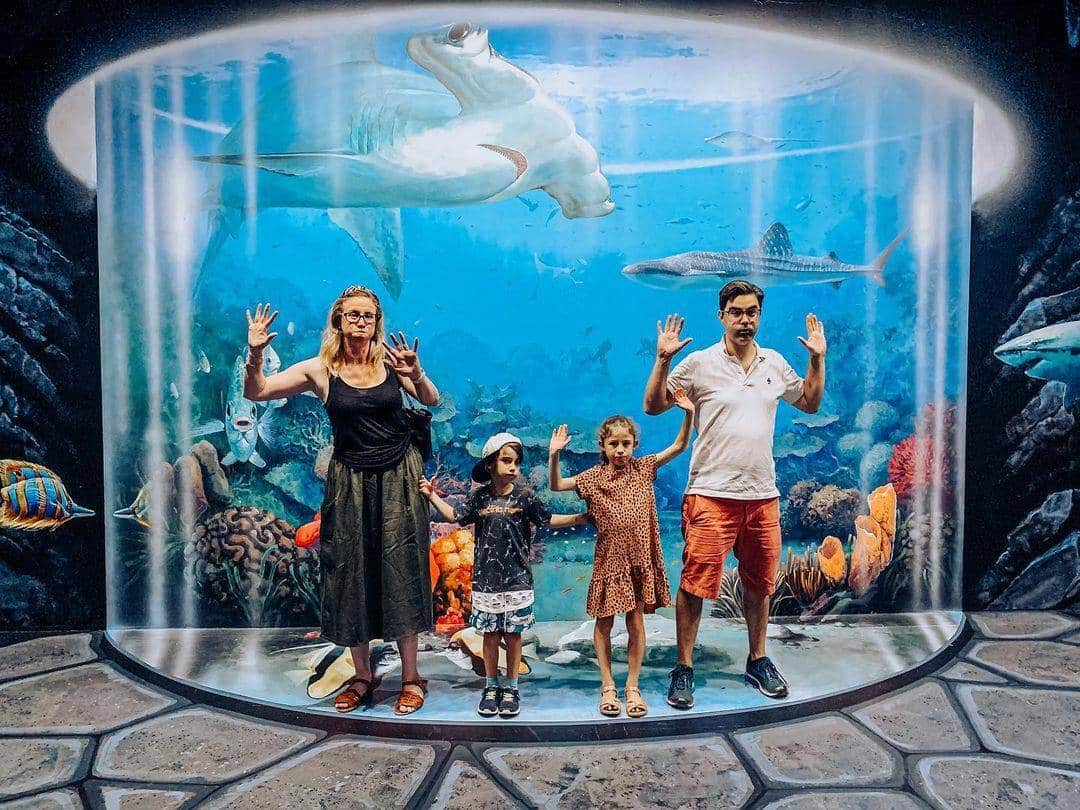 This 3D art gallery at Docklands is an immersive exhibit of "trick art" and is the first of its kind in Australia. It is the perfect activity for children because unlike a traditional art gallery where you are constantly telling your little one not to touch anything, here you can let them touch and interact with the abundance of 3D art to their heart's content.  
Click here to find out more about this unique activity.
And from everyone here at bestchance, we hope our amazing community of children and families have a happy and safe festive season and are able to tick off a few of these activities this summer.