Harmony Week at Arena Child & Family Centre
Last week was Harmony Week! Friends, family and our wider communities came together to celebrate inclusiveness, respect and belonging for all Australians, regardless of cultural or linguistic background. During their 3-year-old group sessions, Arena Child & Family Centre early learners celebrated with a range of activities throughout the day.
At the beginning of the day, and as parents, carers and children arrived, they were invited to stick a note on the blackboard on which they wrote how they say hello. Early Childhood Educator Debbie says "we had a board out the front with orange circles so that the parents and children could write on it. We read these out and learnt some new words in other languages in group time in the morning," she says.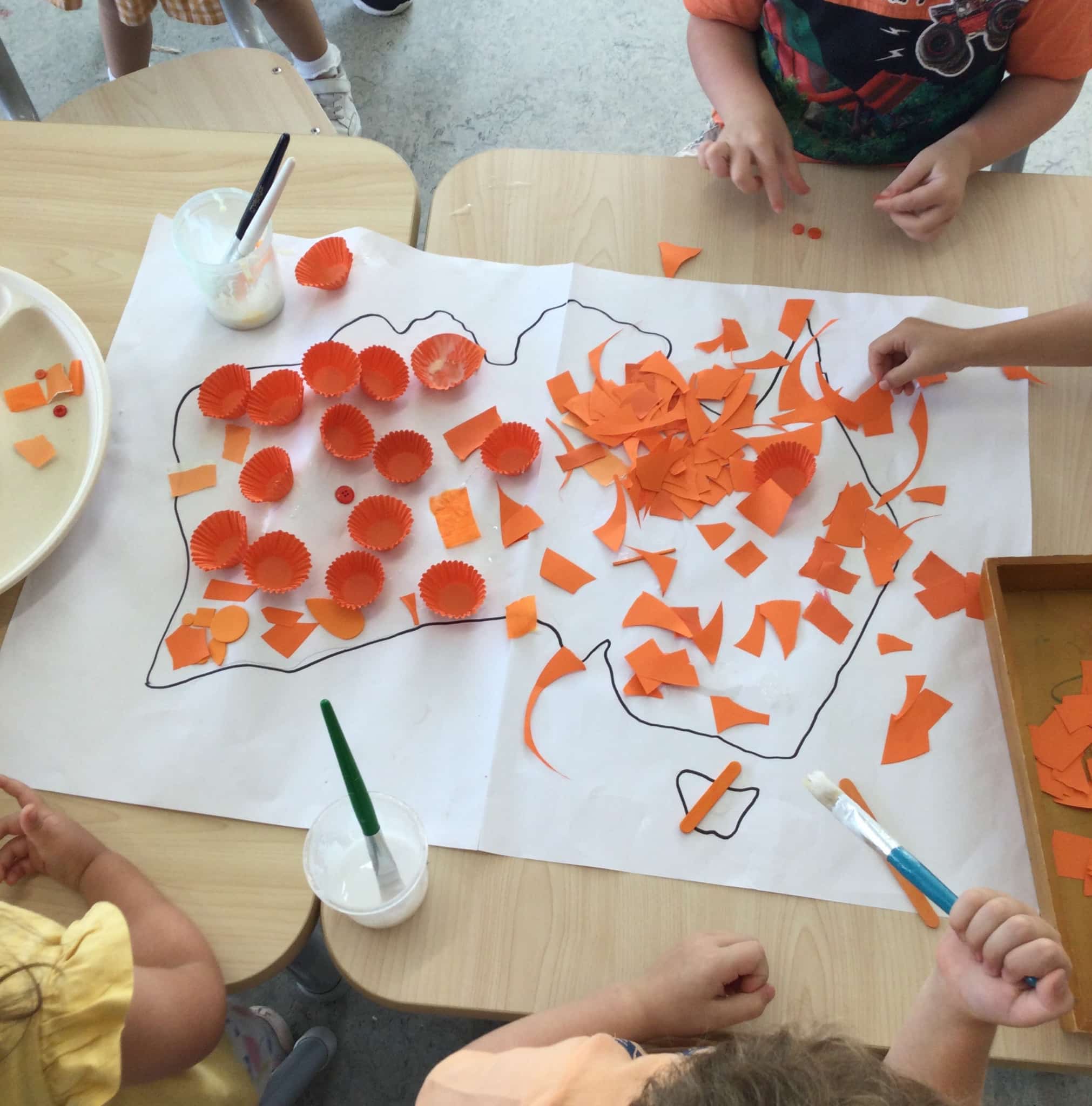 The children also had fun talking about how everyone is different, and learning about kindness towards others. They read the book 'We are all equal' and learnt that even though they might be from different homes and countries, they all belong here in Australia and in the Kindergarten community.
After group time, the children played with arts and crafts, using the map of Australia and the colour orange. There was also an activity about where the centre is located on the map, and the early learners made individual craft pictures of Australia. Debbie says "we had sent out a link to parents about what Harmony Day meant for us and asked them to dress their children in orange! And we made orange bows and arm bands for children who didn't have orange to wear." Traditionally, orange signifies social communication and meaningful conversations. It also relates to the freedom of ideas and encouragement of mutual respect.
It was great to see the children learning through play during Harmony Week as they explored the cultural diversity that exists in our communities.
To learn more about bestchance Child Care and Early Learning Centres, click HERE.
To find a Kindergarten in your area, click HERE.