The Perfect Option for Flexible Childcare: Family Day Care
After a 10-year career in software development and project management in the IT industry, Maria knew it was time for a career change. She decided to make the move into the education sector and In 2019, she put in an expression of interest with bestchance to find out more about how to be a Family Day Care Educator. 
"I was determined to find a job that would enable me to utilise my natural passion for working with children and my teaching background," Maria says, "while at the same time being able to balance my work with my own family commitments and responsibilities."
The shift into Family Day Care interested Maria after a visit to a friend's house, who was a professional Family Day Care Educator and already providing the high-quality learning option to her community. Maria appreciated the flexibility and the way in which her friend was able to utilise her teaching qualifications to run her own business while also making an important contribution to the lives of children. "The meaningful community engagement that you can experience in this job, combined with the personal growth and satisfaction that comes from investing your life in children and their families, is a great reason to consider a career in the Family Day Care Sector," Maria explains. 
A GREAT OPTION FOR PARENTS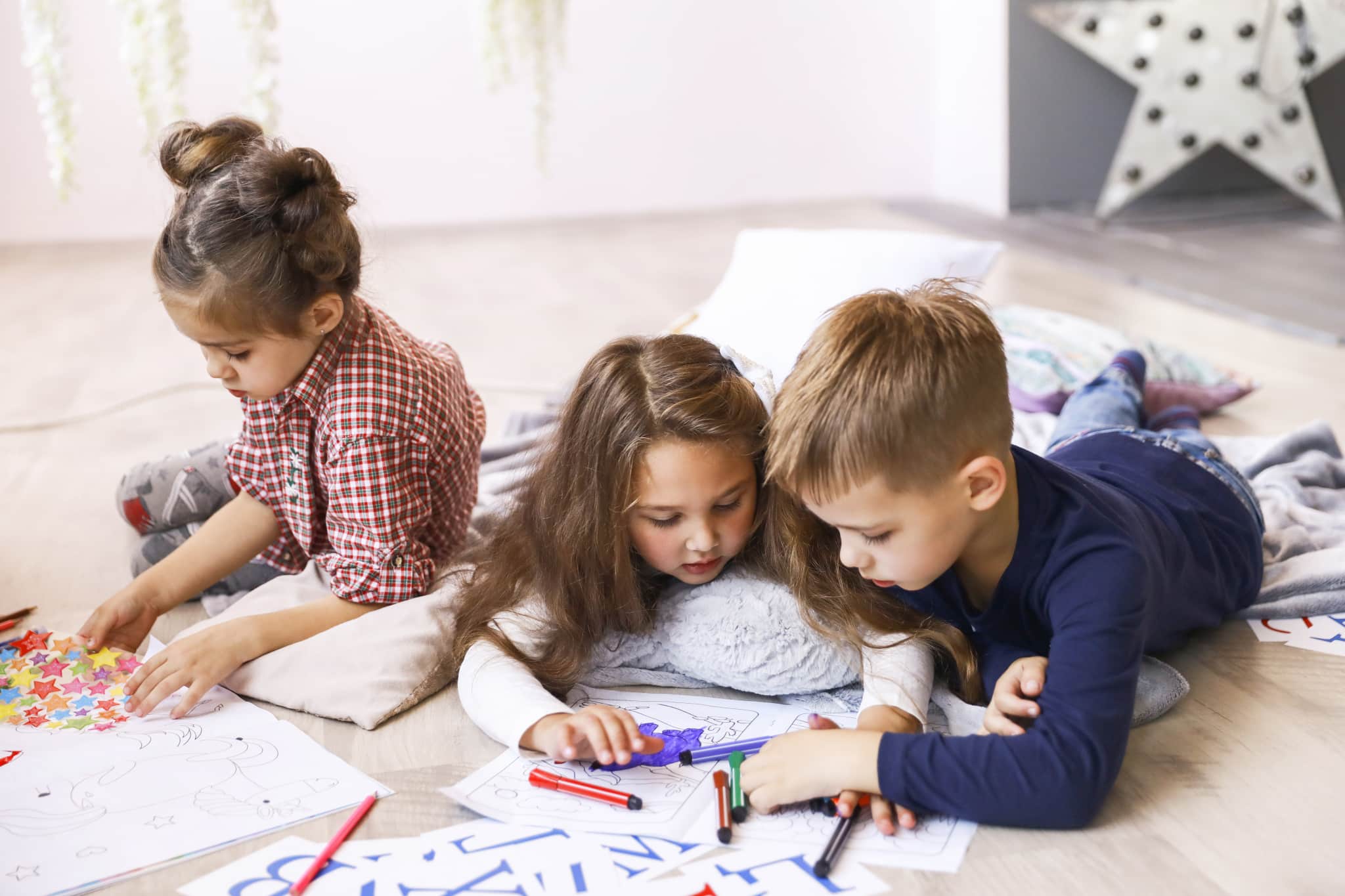 Family Day Care was a great option for Maria, but it is also an important consideration for parents looking for something other than centre-based long day care. This childcare service is provided in the home of a registered Family Day Care Educator allowing an individualised approach to learning. In small groups, children are nurtured by one educator to learn and thrive, using a family-centred approach and collaborating with families to support a child's learning and development.
Maria believes it's a "wonderful privilege" to partner with parents and be a witness to the growth that happens in their children's lives. The most rewarding aspects for her, she says, are "being able to nurture children's unique gifts, talents and abilities, being able to create an environment in your home that offers enriching, personalised play-based learning experiences for each child, and being able to see children flourish and thrive under your care is deeply satisfying and absolutely rewarding."
Maria gave us her top three benefits, not only for parents but also for Family Day Care Educators…
Flexibility

– Family Day Care offers families more flexibility than centre-based long day care. Because educators work from home, they are able to offer different working and care hours that suit families' differing needs. 

Small Groups

– Family Day Care is a brilliant option for parents because it offers a homely and comfortable environment in a small group setting. This means that the Educator is able to better cater for each child's needs individually. With just one Educator to get to know, children are able to settle in very quickly. 

Routine Outings

– Educators are also able to take children into the community for regular outings. Children can experience story time at the library and visit local parks and playgrounds so they have the opportunity to see, experience, learn from and be a part of the greater community.
Maria says that knowing she can make a positive, life-changing and lasting difference in the life of a child is what motivates her to keep going every day. Each child comes with their own unique family background, socioeconomic status, personal strengths and weaknesses, level of academic ability, and social skills, which is why bestchance Family Day Care Educators like Maria truly focus on each individual child's development. 
"If I can help a child by providing alternative communication or learning methods or find an outlet for their challenging behaviours, I am able to – even in the smallest way – influence and change the direction of this child's life and increase their self-esteem," Maria says.
The bestchance Family Day Care Service focuses on building solid foundations for children to grow into healthy, resilient adults. 
Click here to find out more about Family Day Care or call us on 1300 224 644. We love our Family Day Care service and we know you will too!