SAUL RYAN - CHAIR
Saul joined bestchance as Chairman in November 2014 following the departure of Des Dodds. Saul is the Managing Director of Omnico Corporation, a developer and manager of the Omnico Business Centre in Monash and a number of other properties within the City of Monash. Saul holds a Law/Commerce Degree from Monash University and a Masters of Business Administration. He is well respected within the business community and is also a member of the Monash Economic Development Forum.
VIC RAJAH - DEPUTY CHAIR
Vic joined the Board of Governance in September 2011 due to his interest in marketing and communications. He was appointed as the Chair of the Quality and Risk Committee in November 2012. Vic is a legal practitioner for 12 years and maintains an exclusive practice in family law.  He worked as an advisor and project coordinator to a State Member of Parliament (1996-2002).
DAVID HAMILTON - TREASURER
David joined bestchance in March 2015 and serves on the board and the finance/audit committee. David has a considerable track record in senior executive roles across the financial services and energy sector. In addition to his executive life, David has served on the boards of APRA regulated mortgage insurers and a leading community rescue helicopter service. David holds a Bachelor of Economics from the University of Western Australia and holds an Executive MBA from the Australian Graduate School of Management. David brings considerable expertise to bestchance across leadership, strategy, finance and marketing.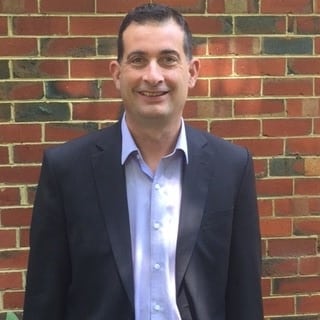 ANDREW HOLLOWS - SECRETARY
Dr Andrew Hollows is an expert in all aspects of governance and has a particular passion in contemporary governance practice for social purpose organisations – such as local councils, not-for-profit agencies and social enterprises. In a career spanning 3 decades, Andrew has a broad experience in working in the community and government sectors including housing (Deputy Executive Director with AHURI); homelessness (General Manager Research & Organisational Development with Hanover Welfare Services); aged care (Department of Human Services), and health and human service reforms. He currently runs his own business, Co-governance, and is a Senior Industry Fellow with RMIT University.
GLENYS GRANT O.A.M. - BOARD MEMBER
Glenys has been associated with bestchance and other community organisations for over forty years. During this time, she has contributed greatly to the lives of many children as a foster mother - a commitment she continues today. Glenys has been involved in many educational and research scientific activities both in Australia and overseas and in 2006 was awarded the Order of Australia medal for her exemplary services to medicine and the community
RACHAEL SCOTT - BOARD MEMBER
Rachael joined the Board of Governance in November 2013 and has a keen interest in supporting the mental health of women and families. She is currently the Program Manager at cohealth, one of the largest community health organisations in Australia, servicing a broad area of high-growth communities across Melbourne's northern, western and inner suburbs. Rachel completed a Bachelor of Psychology at Victoria University
JO-ANNE MOORFOOT - BOARD MEMBER
Jo-Anne joined the Board in September 2015. She brings with her a strong leadership background in the not-for-profit sector.
As the Director of Continuing Care Clinical Services at Austin Health, Jo-Anne is a senior manager within the health sector. She also has significant experience and skill in Quality & Risk and Governance frameworks within large organisations. Jo-Anne has a passion for the early childhood sector and over the years has forged strong partnerships with preschools and childcare centres.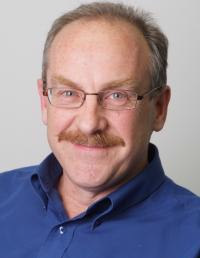 MICHAEL HOLMES - BOARD MEMBER
Michael joined the Board mid-2018, after years of supporting bestchance programs. He holds a Bachelor of Commerce in Applied Economics and Marketing from Deakin University and is an experienced executive coach, with over 30 years of experience in the field. Michael's work has seen him travel across the globe as a consultant, supporting in growth businesses and the development of high potential leadership.
Acknowledgements
bestchance would like to acknowledge the support and contributions of former board members Geoff Milbourne (2007 - 2018), Des Dodds (1998 - 2013), Gary Edwards (1981 - 2013), Derek Cheah (2009 - 2015) and Arden Joseph (1996 - 2013). The organisation thanks them for their years of hard work and commitment to changing the lives of bestchance children and families.